It's safe to say that most great ideas spring from necessity, and businesses are no different. InDinero was created because businesses struggled to manage their accounting while juggling the demands of running a business: we corrected this issue by filling the need for modern back-office solutions for businesses. This month's client spotlight blog focuses on a company that was created in a similar way: what indinero does for accounting, San Francisco-based Mist.io does for infrastructure management.
The Mist.io Story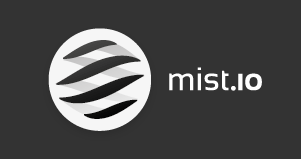 In 2012, founders Chris Psaltis, Dimitris Moraitis, Markos Gogoulos and Mike Muzurakis created Mist.io as a way to ease the complications that arose from having to manage the numerous systems that their firm had built for their consulting clients. The original plan was only to use Mist.io as an internal infrastructure management solution, but it quickly became clear that the software was too good to keep a secret. In 2013, Mozilla picked Mist.io to join their WebFWD accelarator in Mountain View and that's when the team decided to make Mist.io their full-time focus. These days, Mist.io helps businesses increase their uptime and reduce the effort it takes to manage their infrastructure. Mist.io's setup process is simple and short, yet allows for a unified interface and API that acts as an abstraction layer between a business and their infrastructure.
Mist.io and indinero: Similar Goals Lead to a Beneficial Partnership
As indinero and Mist.io are both companies born out of the need to simplify essential functions of running a business, it's natural that the Mist.io team would find value in indinero's accounting services. Mist.io's Mike Muzurakis says that "InDinero is an one stop shop for all our financial management needs. When we need something, they can do it or most probably they have already done it. This way we have less overhead, less things to worry about and more time to focus on our business." In addition, as a growing company, the Mist.io team likes indinero's scalability, adding that thanks to indinero's ability to grow with Mist.io, the two companies will "keep walking down this road together for a long time."
If Mist.io sounds like the infrastructure management solution your company needs, you can try their service for free here. Thanks to Chris and Mike from Mist.io for their contributions to this article and be on the lookout for our next client spotlight article coming up soon!