The advantage of doing business with startups is that we have the privilege to work with incredibly talented people. All. Day. Long.
It's our pleasure to introduce you to some of the coolest new businesses around the block. This week, the indinero Customer Spotlight is on JONNY IV.
JONNY IV is all about helping guys discover and elevate their style by making fashion accessible. That's right. Accessible fashion. They're passionate about giving guys the latest trending styles in the market today, but at a price that won't break the bank. So fellas, get ready to look good and have some cash left for date night.
Without further adieu, this is our spotlight on JONNY IV: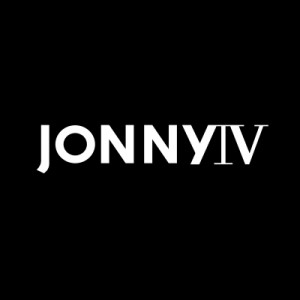 Who are you, and what does your business do?
EUGENE KANG, CEO of JONNY IV
JONNY IV (pronounced 'The Fourth') is a men's eCommerce fashion brand that recently launched last month. We offer the latest, trending styles in the market, at 'Un-Ridiculous' prices. Check us out at www.jonnyiv.com
How did you get here?
My background is in fashion eCommerce, most notably at Forever 21, running their eCommerce Division. Our concept is basically 'Forever 21, but for guys".
Tell us about your mission. What is your business passionate about?
Our mission is to elevate and educate style for guys around the world by making our fashion accessible. We all want to look our best, and we're here to help young men accomplish that.
Tell us about your product!
The eCommerce business model allows us to bypass traditional retail channels and pass on the savings to the customer. That's why our styles are at very reasonable prices, typically under $40. We sell basic tees, graphic prints, button-up shirts, sweaters, pants, accessories and more.

Top 3 things favorite things about your industry:
1. Fashion and technology are always changing.
2. Working with creative people.
3. Instant Global reach.
Top 3 challenges in your industry:
Same as above.
Let's talk Accounting. When did you start working with indinero and how did you hear about us?
We started with indinero back in February this year, and discovered it through researching various accounting platforms and services. It was important for us to get our accounting in order right from the start, even before we launched to minimize any long-term pain.
So why did you choose indinero? What was the selection process like?
We had a couple different options, but the main reason we chose indinero was the full-service offering. I didn't have the time nor the interested in managing the headaches of bookkeeping/accounting, and indinero filled that void. Their platform was also very user friendly and robust.
What are three ways having indinero impacts your business?
1. I don't need to hire a full-time accountant or bookkeeper.
2. I have confidence that my record-keeping is accurate which alleviates any worry
3. I have more time to spend running the business
How do these things help you accomplish your mission?
It allows us to manage our cash flow and my time can be spent on revenue-producing activity.
What is the most important value indinero brings to your business?
Saves time.
Where is your company headed and how does indinero fit into that vision?
We certainly have goals to scale quickly and need a sound financial partner along the way. As we expand, our needs will grow, and our hope and expectation is that indinero will be right there to grow with us.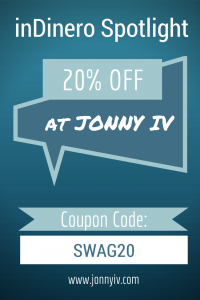 What is one thing you would you like to share with our audience?
InDinero brings expertise in their field that I can lean on.
Check out JONNY IV and grab your discount!
While you're at it, follow them on social too: