The advantage of doing business with startups is that we have the privilege to work with incredibly talented people. All. Day. Long.
This Customer Spotlight, we'd like to introduce you to the Creative Action Network!
The Creative Action Network is a marketplace for artists and designers from around the world to contribute to causes that they care about by making original, visual, meaningful content.
That's right. Crowdsourced Campaigns + Original Art. Amazing, right?
It's our pleasure to bring you this spotlight on the
Creative Action Network:
Who are you, and what does your business do?
The Creative Action Network (CAN) is a marketplace for meaningful merchandise, from a passionate community of artists & designers around the world.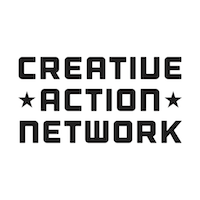 How did you get here?
In 2008, co-founders Aaron & Max launched a project called Design For Obama, crowdsourcing art for the Obama campaign, right after Shepard Fairey's famous "HOPE" poster had come out. After the success of that project, over 700 artists who had contributed came back asking what issue we were gonna take on next. We've been growing our community, crowdsourcing more work, and paying more artists ever since.
Tell us about your mission. What is your business passionate about?
Our mission is putting artists to work, telling stories that matter. We crowdsource creativity for good and get artists paid. We're inspired by the WPA of the 1930's when our government hired artists around the country to create work around important civic issues, creating meaningful media AND paying artists, all at the same time, and we're doing our best to revive that legacy.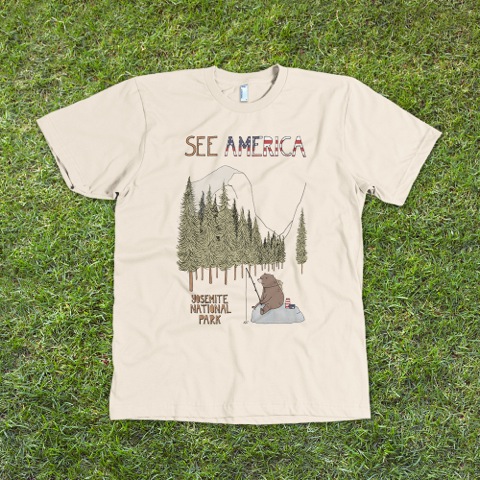 Tell us about your product/service!
We run campaigns around causes our community is passionate about, and put out open calls for work (not contests!) for anyone and everyone to contribute work. We adapt those designs into high quality, sustainably produced, physical goods like posters, t-shirts, mugs, and more, and sell everything on our website, sharing 40% back with the artists. Anyone can contribute designs, and anyone can buy any design to support the artist!
How does your product/service impact the world?
As a two-sided marketplace, we measure our impact in 2 main ways. On the artist side – we get creative people paid to use their talents for good. And we create original media around issues that matter, elevating the authentic voices of our community in the national conversation.
What are your top 3 favorite things about your industry:
1. Social media means a good design from any artist anywhere can be seen by millions of people.
2. New print on demand technologies allow us to offer more and more great products (like iPhone cases coming real soon!) without having to stock inventory.
3. Curation is getting more and more attention as something for the internet to embrace, as increasingly people are looking for something meaningful beyond the latest meme.
Top 3 challenges in your industry:
1. Social media also means there's a TON of content out there and getting eyeballs is always a challenge.
2. Open campaigns mean we get LOTS of content – sorting, personalizing, and smartly recommending the right content to the right person is still a big lift.
3. Fundraising – While there's a growing community of Impact Investors out there, there's still quite a gap in opportunities for capital for start-ups like us right between traditional VC models and mission aligned angel investors.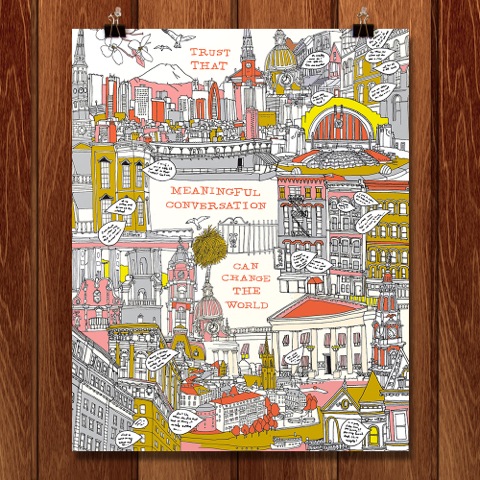 When did you start working with indinero and how did you hear about us?
We met Jessica Mah a while ago and don't even remember how! We've been using the software for years, and went full-service about 6 months ago.
Why did you choose indinero? What was the selection process like?
We sat down with quite a few accounting and payroll providers, Indinero seemed to best understand the unique challenges we faced as an early stage start-up.
What are some ways having indinero impacts your business?
– I can always easily check in and see where things stand, where we're spending our money, what we owe, and so many other things that before InDinero were a clutter of to-dos on my desk.
– When investors ask questions, I always have the answers ready.
– Our contractors and employees can get paid on time with taxes taken care of without me having to do anything.
Where is your company headed and how does indinero fit into that vision?
We're hiring two new people to continue doubling our revenues each quarter, and we don't have an accounting department to manage it all. Having InDinero keeps us on top of everything without taking time from the important stuff.
What is one thing you would you like to share with our audience?
Shop with CAN! With every purchase you're directly supporting the artist and supporting the cause.
Get a print, t-shirt, tote, and more, at http://thecreativeactionnetwork.com/.
Use coupon code InDinero10 for 10% off your order too!