There are so many things that we're working on to make your experience with indinero better. As we write this post, we can't help but smile. Helping businesses grow is why we come to work everyday and we're confident that we're making big strides in both our product and service to do just that.
Here are 4 things we want our customers to know about:
1. Make ACH Payments – Now you can pay your contractors or vendors via ACH payment, right from the indinero dashboard!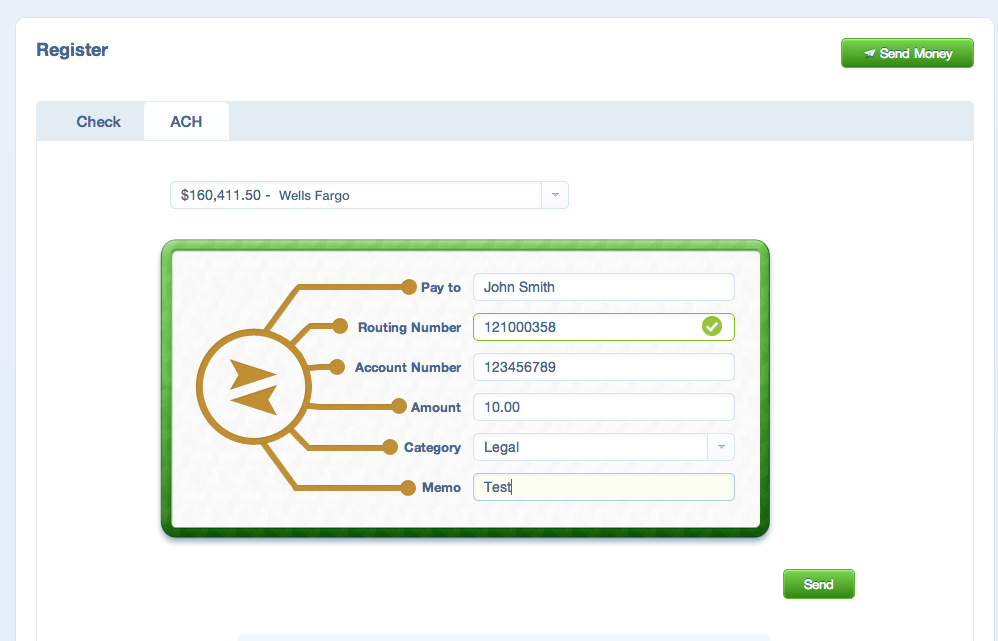 2. Product – Coming Soon! In the next roll out, managing invoices will be even easier via indinero. You'll also be able to see, manage, and edit your client information. Also, quickly access the invoice history of any client and detailed information on what they owe. Below are a few highlights of the new invoice dashboard features:
Know exactly where your invoices stand from your dashboard.

Filter your invoices by status or by client.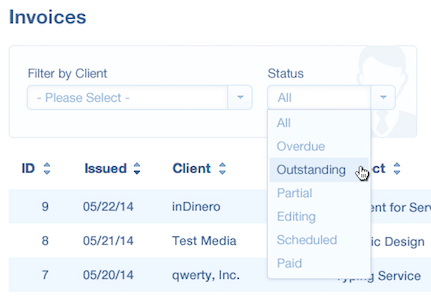 View a list of all outstanding invoices.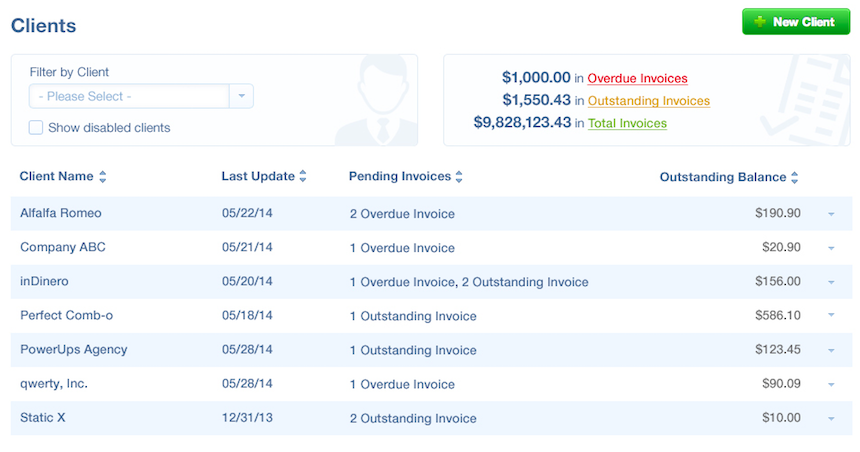 3. Enterprise – If you're growing your team to 15+ employees or raising any money in the next few months, your accounting complexity will likely increase. Because our goal is to grow with every one of our customers, we have brand new accrual and GAAP plans to support growing companies.
indinero Enterprise is a comprehensive solution for companies who are ready for a controller. We set procedures, controls, and create custom accounting policies tailored to your business, providing you with GAAP compliant financials. All this, plus the tools you need to better understand your business.
If you're interested in learning more, send an email to guy@indinero.com.
4. Customer Spotlights on the Blog – We've started sharing the spotlight through our blog! In July, we featured UpCounsel and The Creative Action Network.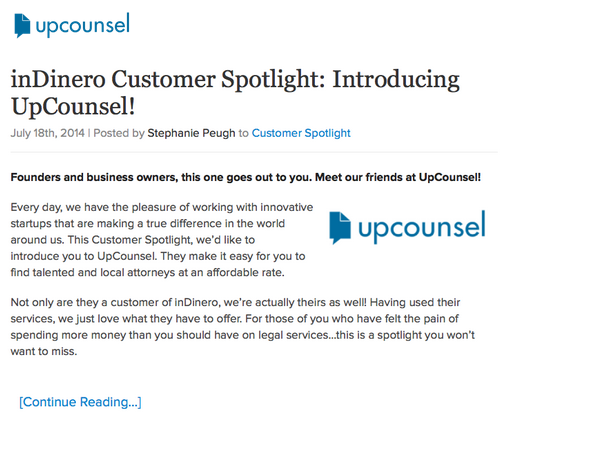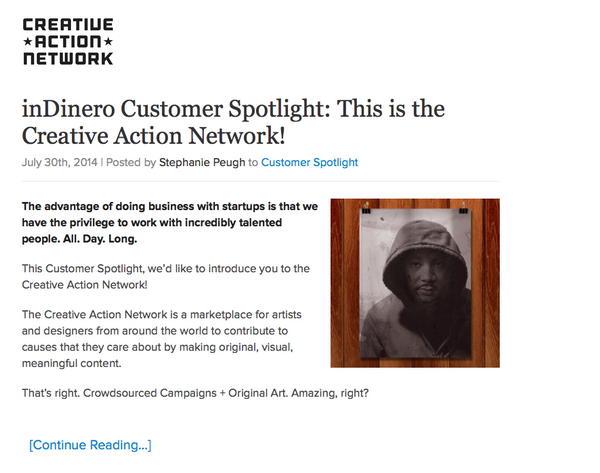 If you'd like to share your story of working with indinero and add some easy SEO to your content mix, we'd love to feature your company.
Interested? Shoot over a request for details to steph@indinero.com.
Last, but certainly not least – if you see ways that we can improve here at indinero, please let us know. And if you get a lot out of our offering and know of someone in your circle who could really use indinero, send us an email intro to ceo@indinero.com. We'd love to see how we can help them out!