Credit: Kelly Sikkema
The year is wrapping up, and like a good business owner, you're already preparing your books for tax season. This can be especially nerve wracking as business taxes constantly change from year to year. Here are 2021 tax changes to look out for.
Federal Tax Changes for 2021
The IRS allows a number of credits and deductions to businesses of all sizes. These are usually tailored to make running a business less expensive or to encourage certain behavior among business owners. With the coronavirus pandemic inducing a minor recession, we saw many tax changes of the latter kind.
Most pandemic-related tax changes from 2020 will remain in effect. However, this year we see the phasing out of one program and the establishment of another. Here are the federal tax law changes in 2021 that will affect your business.
Business Meal Deduction in 2021
The business meal deduction in 2021 was changed this year in an attempt to help struggling restaurants hit by the pandemic. As part of the Consolidated Appropriations Act of 2021, food and beverages are now 100% deductible if purchased from a restaurant.
Remember, business meals must be actual business expenses. This can include meals with clients or vendors, meals during business trips, or company lunches. It will come off your taxes, so go out and have a bite on the company!
Employee Retention Credit in 2021
In 2020, major efforts were made to help employees keep their jobs in the height of the pandemic. Among other tax changes, the Coronavirus Air, Relief, and Economic Security  (CARES) Act created a business tax credit for keeping employees on payroll.
The credit pays 50% of wages paid up to $10,000 for qualifying businesses. If your business operations were legally suspended during the 2020 calendar year or if you experienced a significant decline in gross receipts during any quarter in 2020, it is eligible for the credit.
Well into 2021, President Biden signed the Infrastructure Investment and Jobs Act which ended the employee retention credit in 2021 early. Now, wages paid after September 30, 2021 will not be eligible for the credit. An exception has been made for "recovery startup businesses" which is defined as follows:
Began operations on or after February 15, 2020
Employs at least one employee other than 50%+ owners
Maintains annual average gross receipts of under $1 million
Does not otherwise qualify for the Employee Retention Credit
The IRS has a helpful FAQ that lays out all the technical details of the employee retention credit program.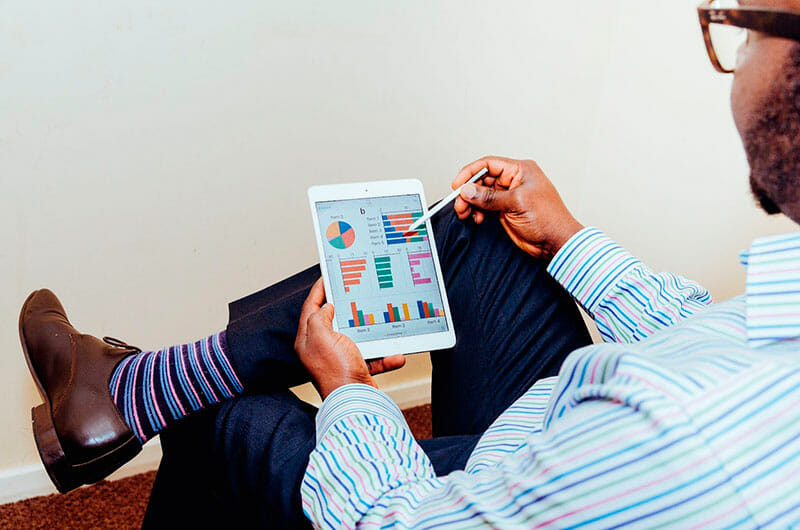 Credit: Adeolu Eletu
2021 Tax Changes in California
In the state of California, there has been one notable tax change for 2021 that impacts businesses. The state has suspended the net operating loss (NOL) carryover deduction for 2020 through 2022.
The net operating loss carryover deduction was a godsend for small businesses that allowed businesses operating at a loss to deduct losses from future years. This suspension of the NOL carryover deduction is likely to impact businesses that are just approaching profitability particularly hard.
2021 Tax Law Changes on the Horizon
In addition to the change in the employee retention credit, Biden's infrastructure package also brings tax law into the 21st century by establishing tax rules for digital assets. If your business is investing or exchanging in cryptocurrency or NFTs, they will be subject to new digital asset tax rules starting in 2023.
Brokers will be instructed to treat digital assets as "specified securities," making their tax treatment analogous to stock. Also, trades and businesses will now be required to report receipts of digital assets in excess of $10,000 in the same way they must for cash.
Need additional tax advice? Check out our other blogs about taxes:
Get Help With 2021 Tax Changes
Navigating tax law on your own can be dicey. The IRS tries to be as helpful as possible on its website, but it's not a substitute for the legal and accounting knowledge required to get every deduction and credit you're entitled to.
One mistake in reporting or claiming a deduction could end up costing you in fines and lost time due to an audit. That's why it's so important for businesses to seek outside tax filing assistance.
At indinero, we have over 125 accounting professionals on staff to provide you with tax and accounting services tailored to your business's unique needs. Our tax department has launched our Tax Provision service offering. Contact us today to get started on your 2021 taxes.