It's hard to believe, but the holiday season is upon us once again! Before you say goodbye to another year, you'll need to survive the holidays. As a business owner, that is not always easy. It is pivotal that you can handle the holiday traffic efficiently, by providing accommodating customer service, being well-staffed, having enough inventory, among other aspects.
To ensure that all of these things are possible, you'll need enough cash on hand. That's why working with a lender to build a cushion of additional working capital can be a lifesaver during the holiday season. In this post, we'll break down how to tackle the application process and explain how specific industries use that additional financing during the holidays.
Tips for applying for working capital when you need a quick turnaround
Due to the hectic nature surrounding the holidays and end of the year rush, most businesses seeking working capital don't have the luxury of waiting through a grace period. They need to get approved and get access to the funds as immediately as possible to meet their company's needs.
If you were considering applying for a bank loan, it might be too late to get the funds in time for the holidays. While bank loans require a long, drawn-out process, working capital from a lender could be in your bank account in a week or less. This is why you should apply for working capital from a lender.
Depending on the lender you're working with, the financing could be in your bank account in as little as 72 hours. Be prepared, all lenders vary and could require different documents to apply, but it will surely be easier than applying for a bank loan.

Review the lender's requirements and prepare documents such as your monthly business sales and bank account balances for example. When applying, make sure to indicate that you'd like to receive your working capital prior to the holiday season.
Now, let's get to the industry-focused guide to using working capital during the holiday season.

How to use capital during the holidays, depending on your business's industry
While most industries have different ways to put working capital to work, the following have some specific holiday-related use cases to note when planning to end the year with a bang: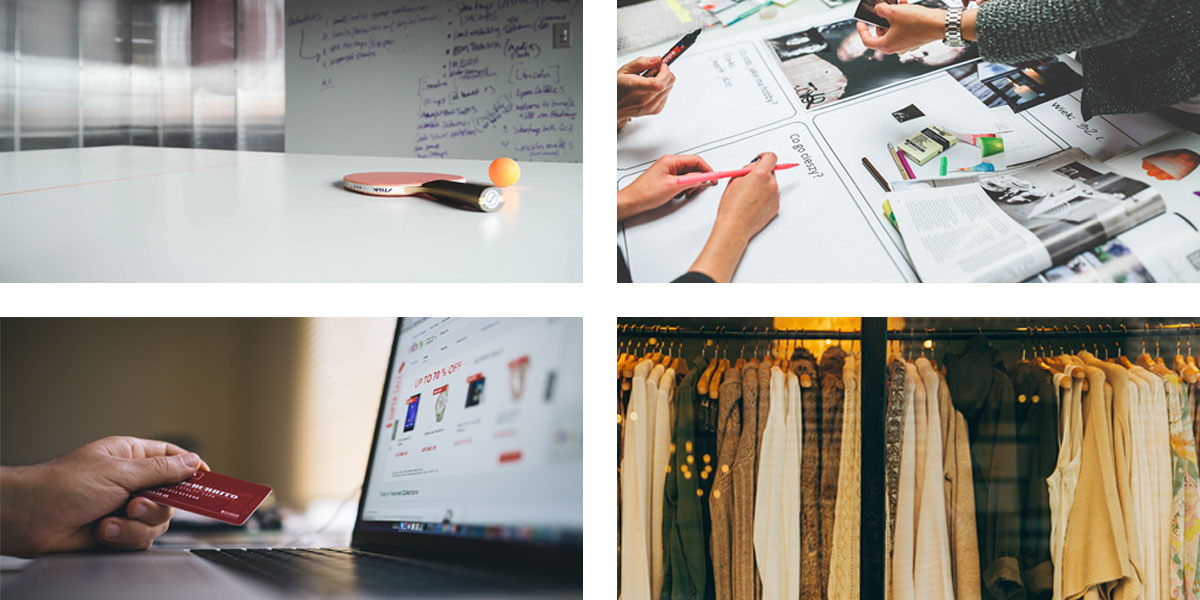 Retail – Thrive Under Pressure
The holiday season is by far the most hectic time of year for retail business owners! There are so many things to consider:
Do you have enough inventory?
Are you understaffed?
Will you have enough marketing budget to run a targeted holiday campaign?
Without taking these components into consideration, you could risk not having a profitable holiday season. This is why applying for working capital can give you peace of mind, and allow you to pay for these essential activities.

With big retail days ahead such as Black Friday and Cyber Monday, you'll need to be prepared to serve an influx of customers. Apply for additional working capital, and you'll be able to put it toward attracting customers over your competition and supplying them with the items on their holiday shopping list!
E-commerce – Meet Digital Demand
The diverse landscape of e-commerce businesses can take advantage of working capital in a wide variety of ways. As we previously mentioned, Cyber Monday is around the corner, and it is pivotal that any business that sells online merchandise prepare accordingly. In their 2015 Online Holiday Shopping Trends and Traffic Report, Akamai recommends preparing for unexpected traffic spikes and optimizing for mobile, estimiating that mobile shopping increased by as much as 300% during Black Friday and Cyber Monday.
Being able to handle the influx of traffic on your business's website is pivotal, so paying for extra digital bandwidth, technology updates, inventory re-stocking and marketing campaigns are smart uses of working capital.


Wholesale – Keep Up With Consumers
During the holidays, wholesale businesses must be prepared to ship big orders to their customer base of businesses. Retail businesses depend on their wholesale suppliers for holiday inventory, so it is important that wholesale businesses fill these orders promptly.
With additional working capital from a recognized lender, wholesale businesses can pay for equipment updates, additional inventory, and improved technologies. These components will all help ensure that they are able to fulfill their customers' needs during the holiday season.


Hospitality – Bring People Together
The holiday season is a popular time for people to visit family and friends from out-of-town, or finally take that vacation they've planned for all year. This means a significant surge in sales for hospitality-focused businesses. In order to accommodate patrons, hospitality businesses can utilize working capital to pay additional staff members, in addition to offering expanded services and amenities.


Services and Agencies – Provide Additional Offerings
Finish the year on a high note by using additional working capital to find original ways to engage. The holiday season is a great time to capitalize on new opportunities, and in turn, make more sales than usual.
If you own a spa or salon, offer holiday discounts or extra services for return customers. Marketing agencies can help customers craft their holiday campaigns, incorporating new technologies and offering additional assistance. Services and agencies rely on maintaining their customer base; which is why you should aim to make them especially happy during the holiday season.
When the next year arrives, hopefully, you'll receive tons of referrals! If you're serious about going above and beyond for your customers this holiday season; apply for working capital. You'll be able to focus on executing your holiday ideas, without worrying about how you're going to fund them!

Working capital can make your holiday season a success
After reading this post, it's likely that you've thought of a few ways that your business could benefit from having additional working capital during the holiday season. Don't let the holiday season slip away; apply for working capital now, so that you can provide your customers with the service they deserve!

~
As the end of the year approaches, so does the time to start preparing and filing taxes. To help your business save time and money this tax filing season, indinero experts have put together a 3-piece resource pack designed specifically for business owners. 
Download your copy of the pack now: