Artificial intelligence (AI) brought us Apple's Siri. Today, we can get the answer by speaking one name. AI is in marketing and sales, manufacturing, product and service development, and corporate finance and accounting. AI is behind many business functions, but does AI function as a revenue driver for your company?
The latest McKinsey Global Survey, "The State of AI in 2020," asked 2,395 participants from various company backgrounds and industries about how well AI does for their business. Nearly half (48% or 1,151) of the survey respondents track how AI impacts one business function. Notably, those surveyed said that AI is valuable because it increases revenue.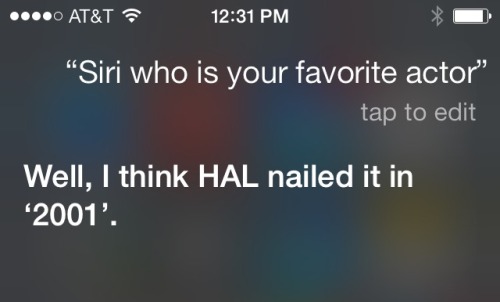 Machines have a brain for business
Artificial intelligence is a machine imitating the human mind but only in specific tasks that require computation or the ability to take mathematical and non-mathematical steps to arrive at a solution. For example, automating the accounting function puts AI to work on those repetitive, high-volume computations that used to eat up far too much of your bookkeeper's energy and brainpower.
AI, applied in a particular context (i.e., the corporate finance and accounting function), increases revenue for companies that know how to use it. The McKinsey Global Survey learned that a small number of high performing companies attributed 20 percent of their EBIT (earnings before interest and taxes) in 2019 to their use of AI for specific business functions.
Need a little more context to understand AI? Here's a short video by Raj Ramesh:
Artificial Intelligence and your month-end close
Let's take a closer look at how AI used in the finance function (like 48 percent of the respondents of the McKinsey Global Survey on AI) drives revenue. How does AI impact your business's month-end close?
Human month-end close vs. AI month-end close
Management relies on business financial reports to tell you whether business is good or bad and where to make adjustments to stay on the right track. Most cloud accounting dashboards provide the data needed to make decisions anytime, day or night. It's common practice for management to review financial statements at the end of the month.
Taking humans to task
Month-end close by humans with technology is still a days-long process that increases when company size, the volume of transactions, risk, and complexity increases. In addition to your specific business context, month-end close is one of accounting's most time-consuming processes.
Slowdowns to month-end close occur when:
Accountants are using spreadsheets.
The close team has to wait for outside teams to transfer information.
Reconciliation of transactions happens one time, rather than continuously.
Resources divert to resolving anomalies and exceptions.
Data imports and exports are performed manually.
An AI month-end close reduces time and errors (which reduces time spent on close). Why is a shorter month-end close so great? Ask your accounting team.
How does an AI month-end close compare?
Everyone starts somewhere with business operations. We put together a guide on understanding your finances to get you off and running!
Automation frees humanity
For a company with annual revenues of less than $25M, month-end close can take 8 to 9 days. When reconciliation of journal entries is automated, the time to close the books decreases dramatically (5 to 6 days).
Whenever a human handles data, there is potential for error. Miskeyed entries. Mistake a 6 for an 8 hundred thousand. Missed payments.
Machines are better at following rules repeatedly with great speed and accuracy than humans. Machines do not get distracted, do not need to sleep, do not mistake an 8 for a 6.
"Although greed is considered one of the seven deadly sins, it turns out that greedy algorithms often perform quite well." ― Stuart Russell, Artificial Intelligence: A Modern Approach.
At month-end, consolidation of multi-entity transactions can take more than 40 hours for humans to perform. In comparison, greedy algorithms can free your close team from the monotony of consolidation, the stress of spreadsheet manipulation, and wasted time chasing down errors and correcting them.
When you save time, you save money. Saving time is a critical way that AI drives revenue. Put another way, AI drives revenue by enabling human innovation.
Machine-winning
Similar to the McKinsey Global survey, the Bain Global Automation Survey, 2019 found that automation resulted in a 20% cost savings and significant time savings across several vital functions like payroll, customer updates, and employee expenses.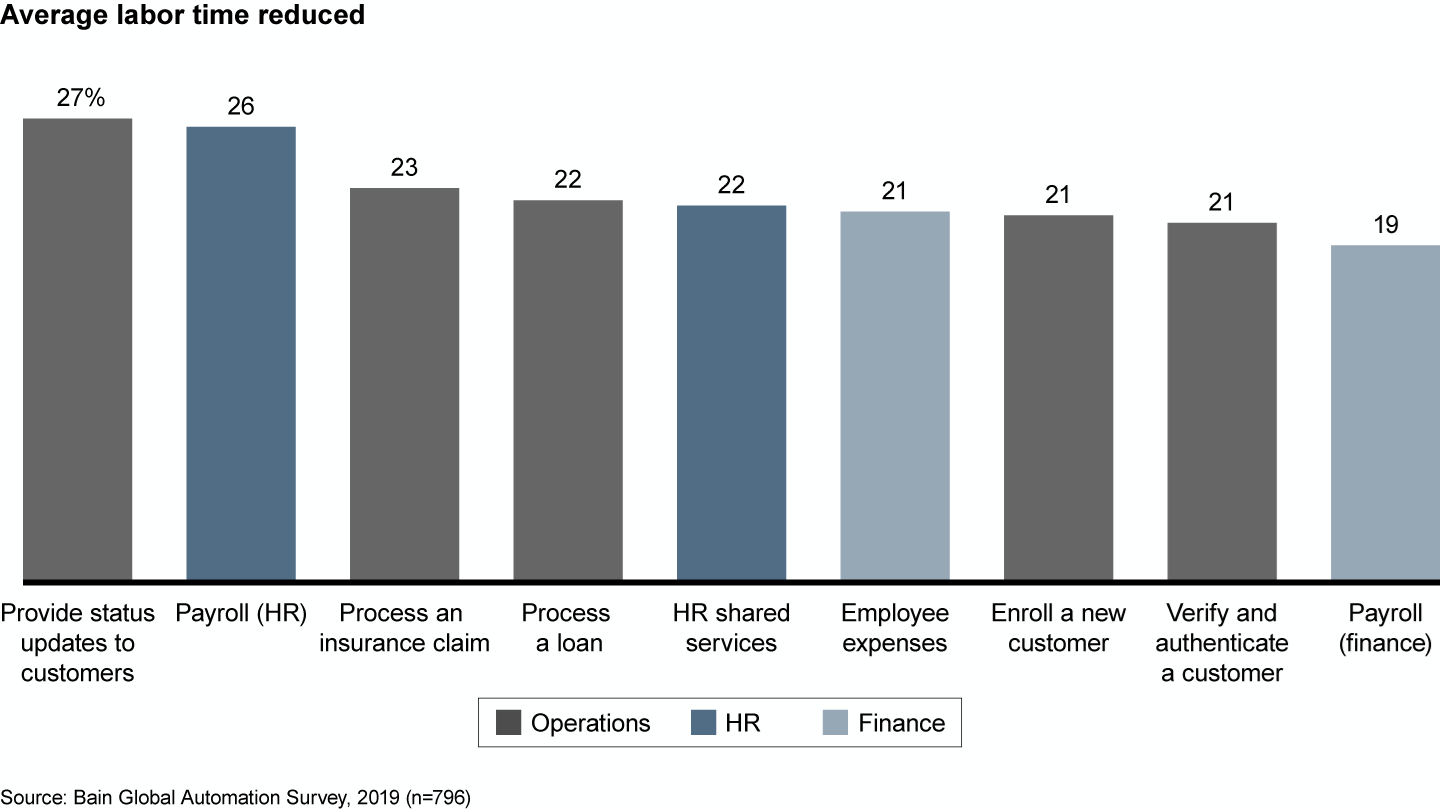 I've said this before, AI is perceived by many as a threat to jobs. Put another way, the real threat to your business is how your competitors use AI to dominate the market. #machinewinning.
Key takeaway: one sure way to boost your company's revenues is AI adoption and integration.
AI Trends We're Watching
Here are three trends emerging because of an increase in AI adoption and investment from my viewpoint.
Continuous Close
There is a limit to human capacity; we need to sleep. However, while we dream, we can always be closing the books, also called continuous close.
As companies increase their use and explanation of how they use artificial intelligence, machine learning, deep learning, object recognition, speech recognition software, and self-driving cars (okay, maybe not that last one!), a machine's imitation of human intelligence will advance proportionally.
You can adopt technology and always be closing a sale or the books, or continue to do things "the way they've always been done."
The choice is yours.
New ways of working with AI
The more we understand AI as a tool to work with, the farther we advance core business functions.
The month-end close with AI doesn't eradicate people-power. On the contrary, machine learning frees humankind from the tedium of reconciliation or massive time suck of consolidation to more effectively manage people, communicate with customers and stakeholders, forecast, and strategize. Users will unlock AI in business for amazing results.
Technology has altered industries and changed society in indelible ways. I'm thinking about how media distribution and consumption changed because of the Smart TV. I'm also thinking about how Instant Messenger disrupted communications in the workplace and reignited the battle over the Oxford comma. Or not.
There is no doubt that further AI adoption in the workplace will change how people and organizations interact. These changes will shift our focus to other areas along the process. AI adoption will impact resource allocation. AI adoption will also affect performance.
Change can be uncomfortable. Thankfully, machines don't have feelings.
Leaders of change
Strange things like buying a movie from the couch or not waiting to speak with a human to resolve an issue with your online order become more familiar with each interaction and every mention from your neighbors and friends. Today, bots are commonplace. And, annoying sometimes.
As leaders across industries employ AI at higher rates and across more functions, AI will become more approachable to their management team, and a pro-AI change in mindset is more likely to spread company-wide.
A respondent from the McKinsey Global Survey sums up how critical winning human hearts and minds is to the success of AI adoption.
"Building the technology took us much less time than alignment and getting people to adopt it. While leadership generally believes in this work, you need to provide them with details on what the work will actually entail, how it will change their part of the business and how it will make life for their associates easier. The same needs to be done with employees. Our experience is that it isn't enough to 'train and explain.' We've found it very useful to bring the associates who are experts in the application domain into the build of the solution." — Head of analytics and insights at a global pharmaceutical company
Of course, organizational and social change doesn't happen overnight.
indinero's accounting team can help you assess your tech spend vs. the value AI provides. Schedule a call.
Quick Note: This article is provided for informational purposes only, and is not legal, financial, accounting, or tax advice. You should consult appropriate professionals for advice on your specific situation. indinero assumes no liability for actions taken in reliance upon the information contained herein.