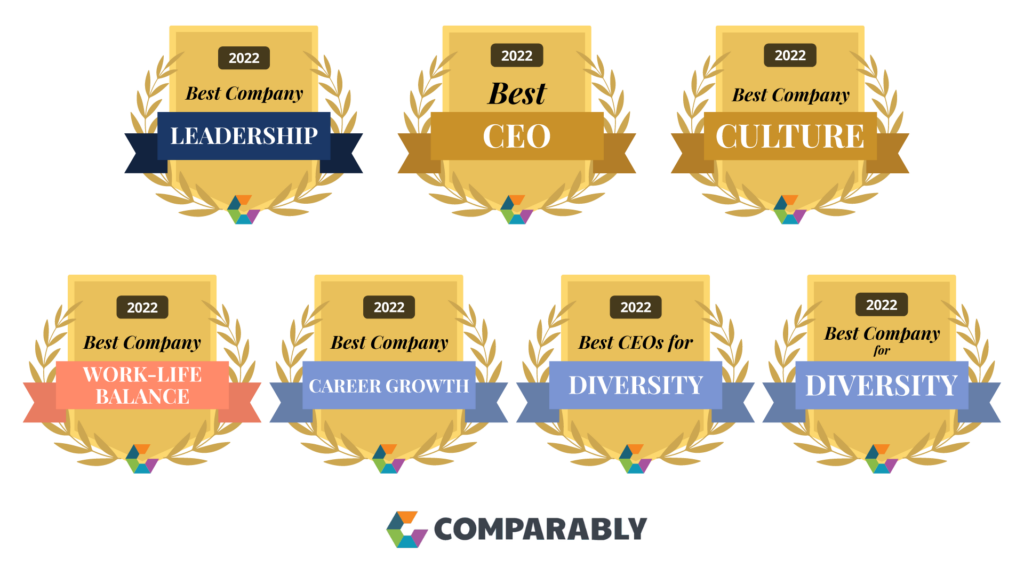 Indinero was recognized as "best company" in seven categories of the 2022 Comparably Awards: Best Company for Diversity, Best CEO, Best Company Culture, Best Company Work-Life Balance, Best Career Growth, Best Leadership Teams and Best CEOs for Diversity.
The awards highlight indinero's commitment to developing a healthy workplace culture for its employees. inDInero's success in this area builds on efforts to increase employee satisfaction and its emphasis on diversity and inclusion initiatives. indinero's CEO John Frazier said, "I believe building real relationships with our employees leads to great results for our clients and the company. And our unified, global team operates smoothly based on a shared respect for diversity and culture."
Winners are determined based on employee responses to a series of 50+ structured and comprehensive workplace questions in nearly 20 core culture categories. Responses were collected between September 2021 and September 2022. The criteria includes compensation, leadership, professional development, work-life balance, and perks and benefits. Comparably applies a proprietary algorithm to each award in order to determine the top-rated companies. All categories are segmented by company size (large or small/mid-size).
"The top-rated companies on our annual list succeed at meeting the needs of their workers across these very important factors," says Comparably co-founder and CEO Jason Nazar.
We're honored to be featured in so many categories and will strive to continue fostering strong company culture and leadership.