Outsourcing has been the way to grow a startup or small business, but that's changing.
According to Global Industry Analysts, Inc., business process outsourcing (BPO) is ubiquitous with "doing business." However, the BPO industry shrank by 28.7% in 2020. As CFOs pursue greater flexibility, liquidity, and risk management for their companies, alternatives to BPO are becoming more attractive.
As the economy recovers, it's time to review why your company should continue outsourcing accounting, human resources, IT, or production. What outsourced functions working well? And, why? What has changed about your business that BPO is not addressing any longer? What are your alternatives?
A CFO needs to paint the strategic and financial picture. In the future, do CFOs lean on BPO to see their company through uncertainty? Should CFOs adopt innovative technological solutions rather than BPO? Or is changing the internal organization to achieve your growth and profitability the best way forward?
This Pot of Gold post is all about shifting your (short-term and long-term) perspective on outsourcing through discovery.
What is business process outsourcing?
Investopedia's definition of BPO is:
Business process outsourcing ( BPO ) is a method of subcontracting various business-related operations to third-party vendors.
There are several subsets of BPO, such as offshore (out-of-country) outsourcing, industry-specific (IT or Manufacturing) outsourcing, or project outsourcing. BPO provides clients with customer-facing (front office) or infrastructure (back office) capacity for sales, customer service, virtual receptionists, accounting, HR, and IT.
Outsourcing has been around since the industrial age. As global demand for products like automobiles, personal computers, and entertainment ballooned, offshore IT and manufacturing became the only way to meet demand cost-effectively and improve performance. As advances in computer technology and leveraging big data became crucial to market advantage, infrastructure as a service (IaaS) and software as a service (SaaS) emerged. To make a long story short: BPO has revolutionized business growth, performance, and profitability.
indinero's been leading the charge in outsourcing your finances for over a decade. Find out everything you need to know, benefits and pitfalls, in our guide.
Why outsource?
In his 1992 book, Managing for the Future: The 1990's and Beyond, Peter Drucker wrote:
"Do what you do best and outsource the rest."
Here's why Peter Drucker says, "outsource the rest":
Economies of scale. When productivity increases from the same inputs through more efficient, cost-effective use of those inputs, you have achieved economies of scale. Outsourcing provides a boost to production (or service capacity) at a lower cost than you could in-house. Think, hiring a third-party call center versus building one.
Cost reduction. It's pretty easy to see the cost savings in paying Taka (Bangla for money) versus Euros to produce cricket gear. BPO in-country or offshore reduces your accounts payable, payroll, customer service, and technology costs. Consider the liability on your balance sheet to maintain a call center rather than outsource.
Core competencies. Focusing on the innovation, differentiation, quality, and effectiveness of your company is an undeniably attractive benefit of BPO. Our cricket equipment and gear brand will outsource its customer care to a third-party call center in Bangladesh to focus on what they do best.
Strategic partnership. Your brand can take advantage of the status of a nation or the social position that your company's jobs would have relative to other countries and cultures. For example, a call center job may be more highly prized by Bangladesh than the U.S. with the same English skills and level of education. The cricket brand brings valuable jobs to an area with lots of potential customers, and a call center becomes a strategic partner in doing business.
BPO continues to drive the global market's growth. The BPO industry is expected to grow by 8.5% CAGR between 2021-2028. Outsourcing is here to stay. However, identifying a backup plan when a natural disaster or a global economic slowdown impacts your BPO builds a pot of gold.
Find out if you're ready to outsource with our handy BPO checklist.
BPO is your ride or die, but what happens when you need more?
Outsourcing has been good to you, for sure. However, you'd rather be smart than lucky with your liquidity, supply chain, and reputation. A solid strategy includes knowing what your alternatives are to keep your business afloat in choppy waters.
Technology has transformed business and markets in this century much as outsourcing did in the last. Automation is creating more efficient ways to run a business from the factory floor to customer retention. The unforeseen events of 2020 prompted business as we know it to heed International Science and Technology's message.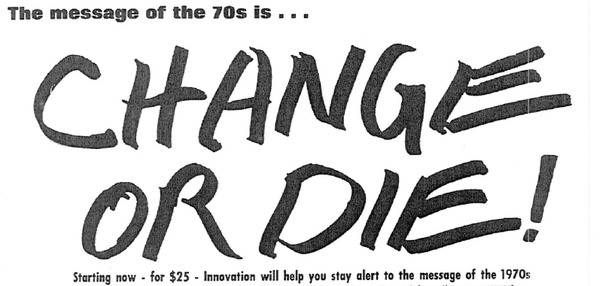 Human Resources alternatives to BPO
Your company might not need a full-service HR BPO. Fortunately, there's service level agreement for almost every HR function, from talent management to benefits administration to workers' compensation. Here are two alternatives to consider for your HR needs.
Professional Employer Organization
Professional Employer Organization (PEO) is another form of HR outsourcing where you share responsibility for your employees with the PEO as co-employers.
Here's how a PEO works. You pay a fee (i.e., a percentage of your payroll) for a range of HR services that may include payroll, hiring and firing, taxes, benefits administration, retirement funds, worker compensation, and more. The PEO is the Employer of Record and can issue W-2s and handle 401K benefits. Certified PEOs post a bond of $1 million toward their federal employment tax liabilities and receive accreditation by the Employer Services Assurance Corporation.
The client co-employer maintains authority over the day-to-day employment considerations such as hours of operation, job duties, performance, and your company's products and services. SMBs gain peace of mind from a PEO handling taxes, COBRA, and workers' compensation.
Read up on the Pros and Cons of a PEO from the Society for Human Resource Management (SHRM).
Administrative Services Organization
An Administrative Services Organization (ASO) provides a range of HR services and functions, but it doesn't assume co-employer status. That means your employees' FICA is filed under your organization's tax ID, not your third-party provider's EIN. Also, an ASO typically does not offer workers' compensation insurance or assume responsibility for tax filing or compliance.
Read this article from our friends at Gusto for a high-level comparison of PEOs and ASOs.
indinero offers its clients a financial team that knows HR.
Alternatives (or compliments) to IT outsourcing
Outsourcing IT is the way to do business, from startups to the most prominent enterprises. How many companies can you name that host their website? IT BPO involves a managed service provider (MSP) that offers clients more than a fix for what's broken. Let me explain.
In today's world, an IT breach can be devastating (i.e., Colonial Pipeline ransomware attack of May 2021) for a company, its customers, and markets. In a nutshell, an MSP provides clients access to IT infrastructure and 24/7/365 security through the cloud. A client gains peace of mind knowing that their IT server, network, data, and apps are protected. The MSP lowers cost and makes the price more predictable.
Currently, engaging an MSP is the way to go, especially for small and medium-sized companies. Still, complementary tech innovations could soon become the main alternatives to MSP for outsourcing IT infrastructure and services. Keep reading for the highlights.
Robotic Process Automation
According to Deloitte, Robotic Process Automation (RPA) will be how everyone does business (in some form) in 2023. RPA is the chat bubble that pops up when you're browsing for a new car or trying to get your taxes done online. Any task too repetitious and specific to be cost-effectively completed by a human should be automated. If that same task is also critical (i.e., backups and patches) to your IT operations, I guarantee that RPA handles it.
A robotic workforce is not without problems. RPA runs on computers which means, the bots can be limited by computers too. Technically speaking, optical character recognition of unstructured inputs (i.e., handwriting or speech) isn't possible yet. In other words, RPA cannot troubleshoot. Also, RPA applied to a broken or incomplete process is, at best, useless or, at worst, damaging to an essential function.
Learn more about RPA, without all the jargon, from The Enterprisers Project.
RPA offers companies a low-cost, high-performance robotic workforce. Understandably, RPA runs shudders up and down the spines of many outsourced bookkeepers and customer service providers. I think automation is a compliment more than a competitor to human power.
Business Process Management Software (BPM)
Business Process Management Software (BPM) is primarily concerned with achieving a particular outcome like quality, customer satisfaction, or fulfillment. BPM software enables companies to understand, manage and develop their processes (workflows). BPM software in the cloud can empower your employees to build apps and automate without the burden of knowing how to code or being in the office.
Software review site G2 qualifies BPM as having all of the following characteristics:
Captures business processes
Enables creation of basic rule logic
Has options for monitoring performance
Allows for the automation of a business process
Is capable of creating a digital interface or integrates with another tool for the data
Cloud-based BPM software integrates with on-premises systems (i.e., an ERP) and cloud-based ones like a CRM. The trick is to be ready for integration to avoid losing time, money, and talent.
Alternatives to BPO for finance and accounting
Finance and accounting (F&A) BPO is integral to 37% of small businesses (Clutch). F&A BPO is the cost-effective way to manage accounting, budgeting, and taxes. Like IT BPO, the F&A outsourcing industry has matured, and new products and service providers are available at a more affordable price point than the all-in-one BPO model.
Platform as a Service Accounting
Platform as a Service (PaaS) is a cloud-based computing solution that provides business clients with the hardware, software, and capability to manage their cloud accounting environment. In this model, the client creates custom web applications for their business, and the provider handles updates and patches. As you can imagine, because your people made accounting applications, you have greater freedom to act and scale your tech stack. Clients using the PaaS infrastructure and functionality need to ensure that the PaaS provider is highly reliable and secure.
F&A Software as a Service
In the early days, F&A Software as a Service (SaaS) offered business clients operational capacity that complemented BPO. Today, for business clients who want to achieve automation efficiencies through an integrated tech stack and take advantage of F&A expertise in areas like tax audits or a fractional CFO, F&A SaaS competes with BPO. In the accounting space, the difference between SaaS and BPO has all but disappeared. SaaS offers accounting out-of-the-box web-based and mobile-ready solutions, which differs from the custom apps that PaaS enables.
For another way to see the difference between PaaS and SaaS (and IaaS), check out this chart provided by GeeksForGeeks.org.
How far does outsourcing take your company into the future?
No matter how seamless a solution, technological innovations have a steep learning curve for most of us. If you feel overwhelmed by cloud computing and automation, you can do something straightforward and very analog.
Take out a piece of paper and write down the answer to this question:
How far does outsourcing take your company into the future?
Now you know a little more than before about the alternatives to back-office outsourcing, you're welcome. If your perspective has changed from reading this article, please tell us in the comments section below.
Back-office outsourcing has competition. For busy founders and CEOs, indinero's fractional CFOs are experienced and able to advise on BPO alternatives. Schedule a chat with an expert.
Quick Note: This article is provided for informational purposes only, and is not legal, financial, accounting, or tax advice. You should consult appropriate professionals for advice on your specific situation. indinero assumes no liability for actions taken in reliance upon the information contained herein.