The marketplace is currently seeing an all-time high of women-led businesses. Among these, a staggering 99.9% are classified as small business ventures, meaning they employ 500 people or less.
Small businesses have long been proven to be economically beneficial to communities. About 63% of new jobs created from 1993-2013 were in the small business sector, which makes up nearly three-quarters of all U.S. businesses! And we've seen how a little encouragement can go a long way with emerging women's organizations.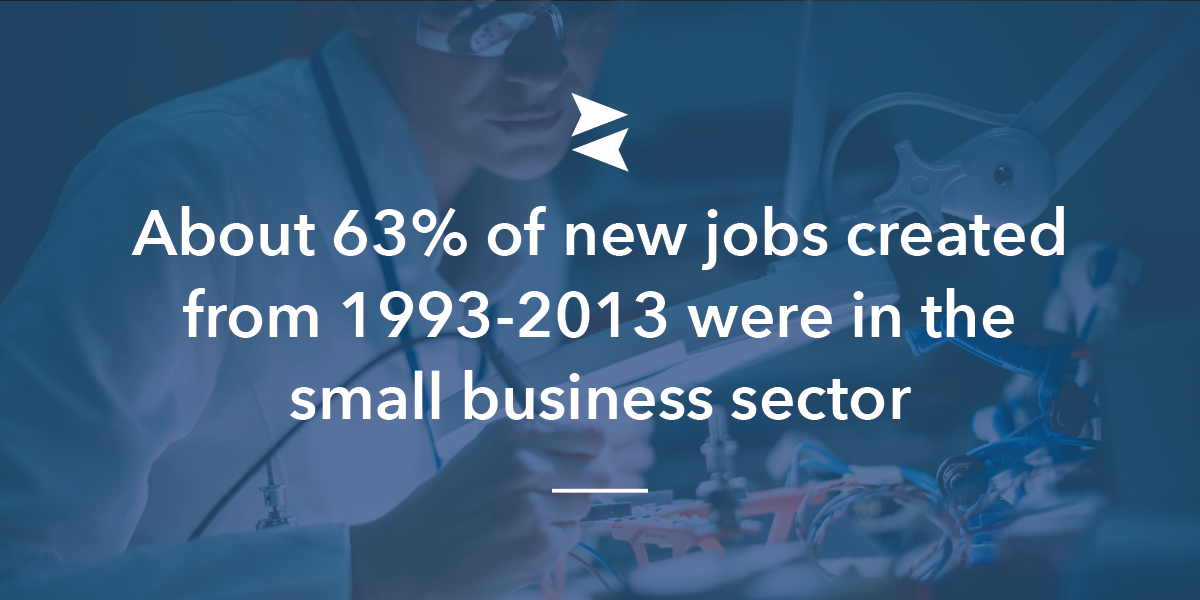 The New York Times recently shared a story about the Thorns, a professional women's soccer team out of Portland, Oregon. The article, "A Blueprint for Women's Sports Success. But Can It Be Copied?" shares how the team draws an average of 17,653 fans per game—more than half of the teams in the NBA. The article goes on to dissect what made it possible for the Thorns to build a massive, enthusiastic fan-base:
An experienced back office to take care of the logistical operations;
An all-star roster that brought an elevated level of excitement;
And a complementary partner in the men's counterpart team, the Portland Timbers.
As more and more women start new small businesses and organizations, the number of jobs and consumer markets will only continue to grow. But being successful always boils down to one thing: Support. So, what can you do to make sure that women-led small businesses thrive?
1. Put Your Money Where Your Mouth Is
If investing in a women-led business is of interest, there are more and more organizations dedicated to supporting these businesses by including women angel investors, and developing a supportive cycle of women investors and women business owners.
If you're not in a position to invest, the more obvious way to financially support a women-led business is to purchase their products or services. It might seem simple, but in a world with so many competing options, small businesses are often passed over in favor of the perceived value and convenience of mega-corporations.
While it is sometimes true that products may cost a bit more at small businesses than at places like Wal-Mart or Amazon, that's not always the case. Local businesses often offer promotions and incentives that bigger companies can't, and the level and quality of service you'll receive there often exceeds what you see at those huge chains. Shopping small and local whenever you can is a great first step!
2. Spread the Love & Boost the Signal
Advertising can be cost-prohibitive for many small businesses. Studies have also shown that 92% of consumers trust recommendations from friends and family more than any type of advertising. So talk to those around you about the women-led small businesses that you love to patronize.
Many women-led small businesses have also latched onto social media and use it as another opportunity to enhance their brand's awareness and engage with their customers—such as The Honest Co. and Revolution Foods.
Support their enterprise by liking their social media channels and sharing their posted content. Engage with their brand on a visible level and encourage others to do the same. Leaving an online review on a service like Yelp or Angie's List and letting potential new customers know about your experiences is a powerful way to help increase brand awareness.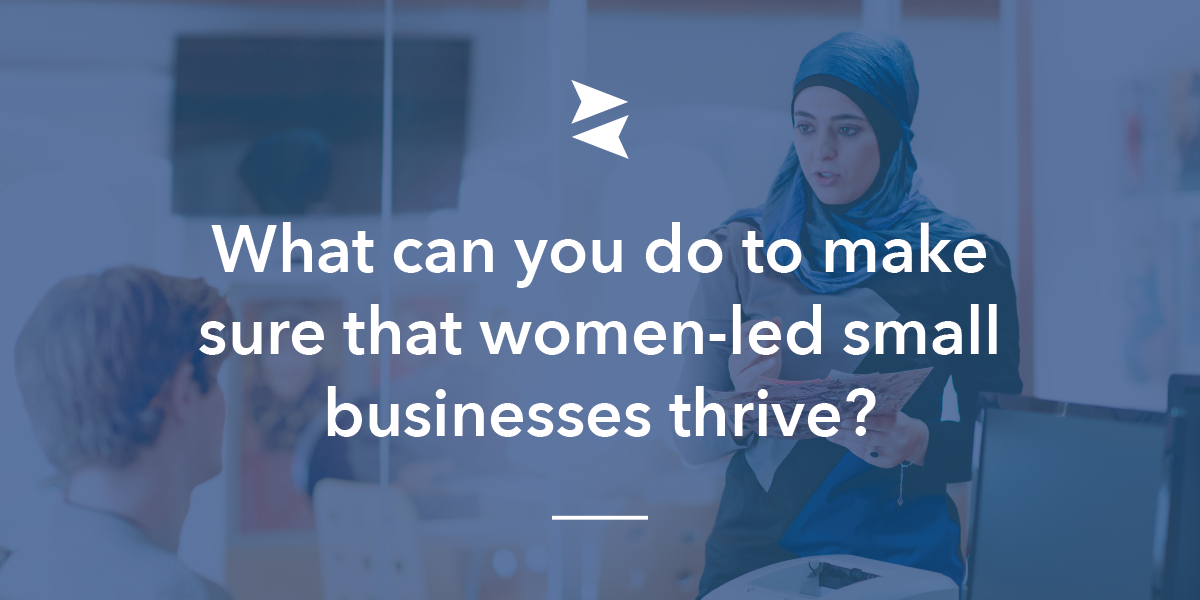 3. Work Together
Perhaps you're not only a patron of these women-led businesses but also a peer. Small businesses that support each other tend to thrive far more than those who see other businesses as strictly competition.
As women-led businesses are increasing every year, building a community for women business owners to routinely check in with one another and support each other with advice and knowledge can only strengthen their numbers. Running a business in the modern digital age isn't easy, and it's changing every day. The opportunity to learn from peers and adapt your processes is a vital tool that keeps many small companies from going under.
One study showed that 42% of small businesses cite that partnering with other businesses and learning from each other is the primary way they sustain their business. Next time you're looking for a co-host or vendor for an event or promotion, take a look at the women-led small businesses in your area that may benefit from that collaboration.
4. Share Your Strengths
In the same vein, if you're an established business owner, one of the greatest gifts you can give a woman business owner who is just starting out is the benefit of your experience. Rather than simply wishing them well, you can offer to take them to coffee and talk through the sorts of issues, from financing to marketing, you encountered when you were launching your venture. Being an available resource for them to bounce ideas off of can easily make the difference between success and failure.
If you can help them avoid the mistakes you made, why wouldn't you? Participating in local networking groups and merchant associations is a great way to connect with these budding entrepreneurs and provide them with insight and support.
However, offering women business owners advice and knowledge can quickly cross the line into "mansplaining" when advice is given unsolicited, so it's important to recognize when and where advice is needed or requested versus condescending or patronizing. Too often women business owners are given unsolicited help with issues they may have already figured out, so have a conversation and get to know them before tossing out spontaneous prescriptions for their businesses.
5. Be Their Champion
There is real power in being an encourager when it comes to supporting small business. Sing their praises and buy their products, yes, but it also makes a huge difference for a business owner to receive regular positive reinforcement and encouragement from the community.
Whether it comes from an in-person conversation at their store or a handwritten note dropped in the mail, encouraging women to keep pursuing their business goals is deeply empowering and motivational. What might seem like a small thing to you could be the push they need to keep going on a particularly tough day.
There are so many ways to celebrate the women in our lives and communities who are taking bold steps towards making their career dreams come true. Take time today to think about how you can make a difference in the lives of women entrepreneurs and thereby contribute to the growing trend of successful, economically impactful women-led small businesses.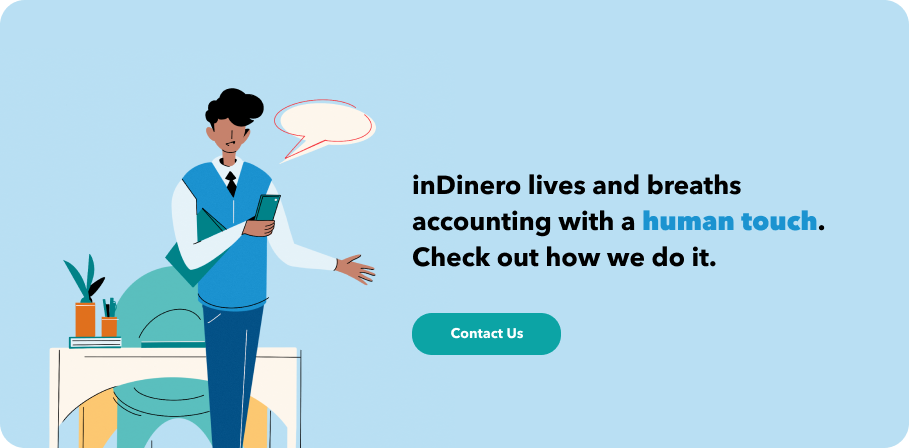 Quick Note: This article is provided for informational purposes only, and is not legal, financial, accounting, or tax advice. You should consult appropriate professionals for advice on your specific situation. indinero assumes no liability for actions taken in reliance upon the information contained herein.