Part of your business's success comes from leveraging whatever talent and energy you have to make your company grow. That philosophy should carry over into how you handle your credit card choices.
For business owners with buying power, luxury credit cards can be an excellent way to take advantage of an extensive list of luxury-focused travel benefits. Businesses go through multiple stages of growth and purchasing, so one of the crucial questions to ask as you consider your card options is, "When?"
When should CEOs look into getting a premium credit card?
If you anticipate spending at least $10,000 in business purchases on your card each month, it's time to start shopping now.
The points you get from operational spendings such as client dinners and travel can generate tremendous value through your rewards program. Within a matter of months, you should enjoy perks in the form of free flights and hotel rooms.
If your spending hasn't hit a consistently high number, time your credit card application with the onset of big purchases so you can meet the minimum spending requirements. Doing so helps you get introductory points bonuses and extra rewards.
Before you apply for a new card, remember a few key guidelines.
Be wise about your credit card applications.
Introductory offers are only released when you hit a certain spending threshold. It does no good to sign up for multiple cards at the same time if you can't generate the spending to capture those introductory rewards.
Don't spend what you don't have.
If you rack up a balance on your business card, you'll pay interest. That interest will slowly eat away at the profitability of your free flights and hotel stays.
Think of it this way: The average American with a credit card balance is carrying about $16,000 on their cards, according to data from the U.S. Census Bureau and the Federal Reserve. At a low-end interest rate of 15 percent and with minimum monthly payments, you're looking at monthly interest charges of around $200. Don't justify spending frivolously with the travel benefits you get.
Take the limitations out of traveling for business.
Travel will always be a part of owning a business. And with travel comes the necessity of flights and hotels. When you're in a financial pinch, it can make it hard to decide which conference or forum to attend. Leveraging a travel card in these situations means you won't have to worry about accommodations and flights. What you would've spent on those logistics can now be put toward all-access passes and exhibitor fees.
Dedicate your business cards to business purchases.
Looking for a lecture from your CPA? If you use your business credit cards for personal expenses, that's exactly what you'll get. There's a good chance most of the business purchases you put on your card can be written-off. However, if you've mixed in personal spending, it can make things brutally frustrating for your tax preparer in the following year. While there are ways to fix a commingling incident, most corrections are time-intensive. Keep your purchases separate, and your tax returns simple.
Choosing between the 4 most popular premium credit cards among business owners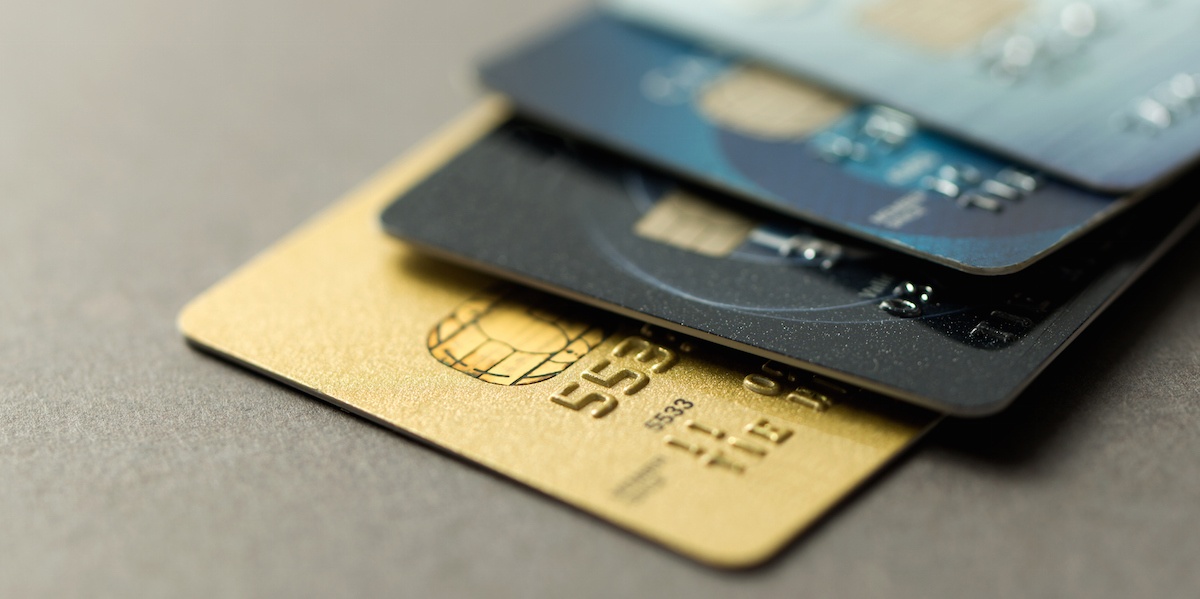 Follow along to compare the benefits your purchasing power can gain from four popular premium cards: the Chase Sapphire Reserve, AmEx Platinum, Ritz-Carlton Rewards, and Citi Prestige.
1. Premium seating for international flights through the Chase Sapphire Reserve card
The points you earn when you use this card get sent to Chase's Ultimate Rewards portal. From there, you can transfer points to British Airways, Air France/KLM, and Singapore Airlines. Each airline offers first-class seats and amenities that you can book with rewards miles.
2. Premium accommodations through the AmEx Platinum and Ritz-Carlton Rewards cards
Both of these cards link to the Marriott chain of hotels. If you're regularly spending more than $25K a month, you'll have enough rewards points to book excellent rooms at the following international properties: Ritz-Carlton, JW Marriott, Le Méridien, St. Regis, W Hotels, Bulgari, and the Marriott Autograph Collection.
3. Hotel perks and bonuses that enhance your stay
While the AmEx and Ritz cards' main advantage is the points you can accrue to put toward free rooms, you'll also enjoy upgraded status in their loyalty programs.
For example, AmEx Platinum cardholders get Gold status in the SPG loyalty program, which entitles you to an upgraded room at check-in, a dedicated customer service line, and a complimentary welcome gift.
If you can spend $75K in one year, you'll get Platinum status with Ritz hotels, which includes guaranteed 4 pm checkout, a welcome gift of bonus points or miles, three yearly Club Level upgrades and more.
4. All four boast benefits that make traveling more advantageous and expedient
The Chase Sapphire Reserve, AmEx Platinum, Ritz-Carlton Rewards and Citi Prestige offer travel credits up to $300, which means you'll be able to deduct your business trips and get reimbursed for them from whichever card you choose.
Each of these cards will also reimburse you for your application to Global Entry, a TSA program that gives you expedited security checks at most U.S. airports.
In addition to these benefits, each card gives you entrance into the Priority Pass network of airport lounges.
Honorable Mention: Hyatt Visa
While the Hyatt Visa isn't a premium card, you may want to get the card for personal use because it gives you a free tier upgrade from Gold to Platinum. This tier level includes complimentary high-speed internet, late checkout and room upgrades at check-in.
The Hyatt Visa is a good card to pair with the Chase Sapphire Reserve because you can use the points you accrue with Chase toward the Hyatt's Gold Passport program. The drawback here is that the Sapphire Reserve is not a hotel-branded card, so you don't get any complimentary status upgrades under your card membership.
Some Final Thoughts About Premium Travel Cards and Your Business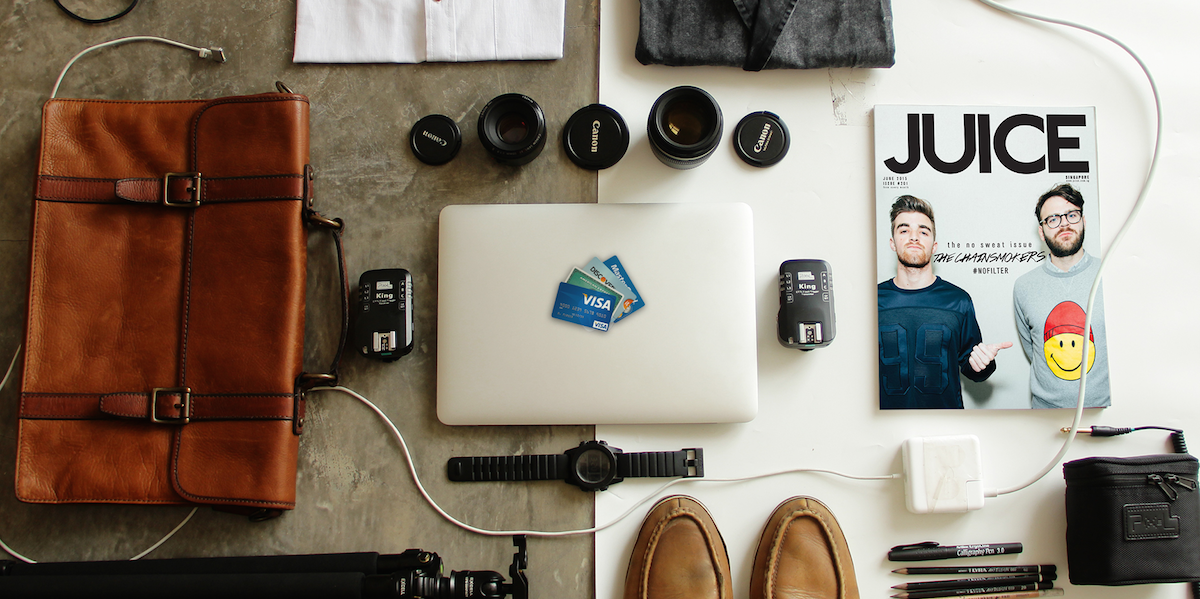 Don't use a premium credit card that won't give you relevant returns.
Cash-back cards tend to fall into this category. Yes, you get cash, but that cash's real value is minuscule compared to the level of premium benefits we've mentioned in this article.
Remember Chase's 5/24 rule.
If you're drawn to the Chase Sapphire Reserve card, you will not qualify if you've applied for five Chase cards in the past 24 months. What might surprise you is Chase's interpretation of "applied for." If you're an authorized user on a card and you make the payments for that card, Chase considers you the cardholder and will add it toward the total card count.
Being disciplined will help you get the most benefits.
This point is pretty obvious: If you can control spending, you can earn tremendous rewards from owning a premium credit card. The treatment you'll get on flights and at hotels will be a welcomed perk, and the relaxing stays you'll get for free can provide you enough self-care to keep you motivated and fresh.
No matter which premium card you choose for your business, the key is to keep things organized. This starts with having solid financial statements and systems in place for managing your books. With so many excellent options for small business bookkeeping, sometimes it's harder to choose an accounting solution than a credit card. The Accounting & Tax Buyer Guide for Entrepreneurs consolidates all the information you need to understand your options and decide which solution best suits your business.