True or False?: Every business needs a Chief Financial Officer (CFO).
Answer: True, every business needs CFO- or Controller-level insights but not necessarily full-time.
It's clear why a later-stage operation would need a CFO—with growth comes complexity, but a brand new startup can also benefit greatly from some time with a CFO as they set up their business. Right off the bat, this can help them understand how their industry, business model, entity type, financing options, or team of founders might affect their finances at a long-term, holistic level. After that, they might not speak to a CFO for a few years or until a round of debt financing, for example.
With tempCFO joining the team, indinero is making it possible for every business owner to work directly with a team of highly trained and experienced financial experts for less than what it might cost to hire a bookkeeper.
Scalable Startup Accounting and Taxes From Seed to Exit
While you might refer to your company as both a "startup" and a "small business", there is one clear, undeniable difference between the two: A startup is doing something that no one has ever done before. That might mean the problem they're solving is new or they have a unique way of alleviating an age-old pain point. (On the flip side, a small business usually has a prototype and clearly defined milestones they can plan around.)
On top of that, startups very rarely have the luxury of predictability no matter how many expert founders, investors, or board members they have in their corner. Instability and uncertainty can be exciting but it makes it impossible to plan and hire for when a startup will reach its potential and even harder to predict financial needs, requirements, opportunities, and setbacks.
A Financial Partner as Flexible as You Are
Throughout their respective tenures, both indinero and tempCFO have set out to be the finance department that can grow and shrink to handle the natural ebbs and flows through spikes of rapid expansion and valleys of steady growth. In one corner, indinero is the industry-leading financial technology provider for tech-focused businesses and, in the other, tempCFO pioneered the process of providing an executive-level outsourced accounting experience.
Leaders from both indinero and tempCFO recently shared their thoughts on how coming together means we can offer a responsive outsourced back office solution to accounting that fits each startup's current situation: "tempCFO has mastered the process side, and for us, the next step is technology/AI, and that's what indinero does very well," says David Johnson, founder of tempCFO and now President of indinero + tempCFO. Keddrick Stuart, COO of indinero couldn't agree more, saying "By bringing complementary strengths from indinero and tempCFO together, we can provide a solution from inception to IPO that gives businesses real value from financials."
Saving the World From Bad Bookkeeping Was Just the Start
Bookkeeping is a basic necessity for any business, but hiring a bookkeeper that runs QuickBooks in their basement isn't going to add value to your startup, not even from day one. Like all tasks that involve a higher degree of repetition, fintech solutions, like indinero, have eliminated the manual effort that goes into tracking transactions and expedited a CEO's access to actionable financial insights. You might be wondering, what's next?
Together, indinero and tempCFO plan on being ahead of the game in modernizing what it means to be the financial partner for startups. The first step will be leveraging technology to make it easier to reach and communicate with a financial expert—controller/CPA and CFO—but this is just the beginning.
Transforming Accounting Into a Value Center for All Businesses:
As we combine indinero and tempCFO's resources and strengths, we also are looking for other pieces to fit our best in class tools, technology, and talent. The more specialized experts come together, the closer we get to developing the most efficient, full-picture financial solution for businesses everywhere.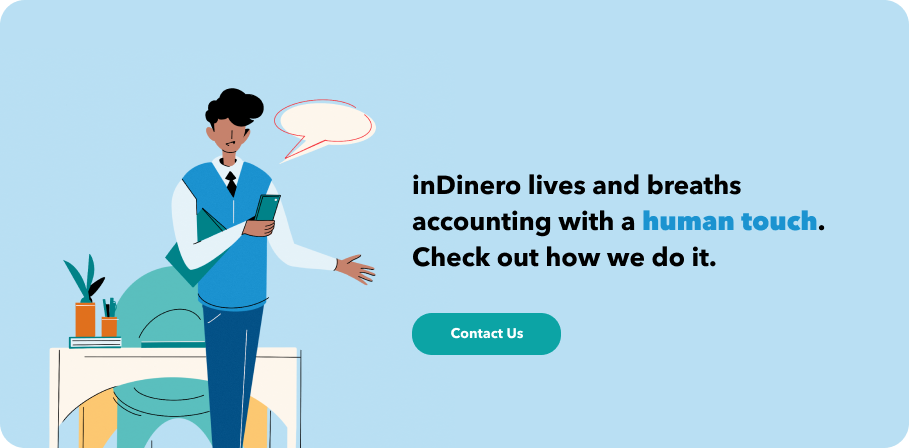 Quick Note: This article is provided for informational purposes only, and is not legal, financial, accounting, or tax advice. You should consult appropriate professionals for advice on your specific situation. indinero assumes no liability for actions taken in reliance upon the information contained herein.