Spoiler alert… yes—the U.S. Small Business Administration (SBA) offers loans to women entrepreneurs.
The SBA is a federal institution that helps entrepreneurs across the United States through a slate of programs and opportunities for small businesses including networking events, mentorship, research grants: all tools to assist entrepreneurs with sourcing the financing they need to grow.
Psst! Think you know the SBA? This whitepaper highlights 12 things that might surprise you.
The SBA has identified a big problem with business lending: women entrepreneurs don't have the same kind of access to capital that men do. The outcome of this is having a serious impact on the U.S. economy—to the tune of $800 billion.
It's only a fairly recent development that women are been able to take out a business loan without a male co-signer. Before the Women's Business Ownership Act passed in 1988, it wasn't possible for a woman to take out a business loan solo. But even in the almost 20 years since this act was put in place, female entrepreneurs continue to face substantial obstacles when seeking to fund their businesses.
SBA Loans for Women Entrepreneurs Can Help
The SBA is set up to help all small business owners get financing to start or grow their businesses.
While the SBA doesn't discriminate, it does have a vested interest in helping more women business owners get SBA loans, as they are seeking to assist in creating equality for women entrepreneurs. So while some private lenders do continue to have conscious or unconscious gender biases in their underwriting processes, the SBA takes active steps to level the playing field.
To help you learn more about your options, let's take a look at the four major loan options within the SBA framework.
4 Main SBA Loan Options to Consider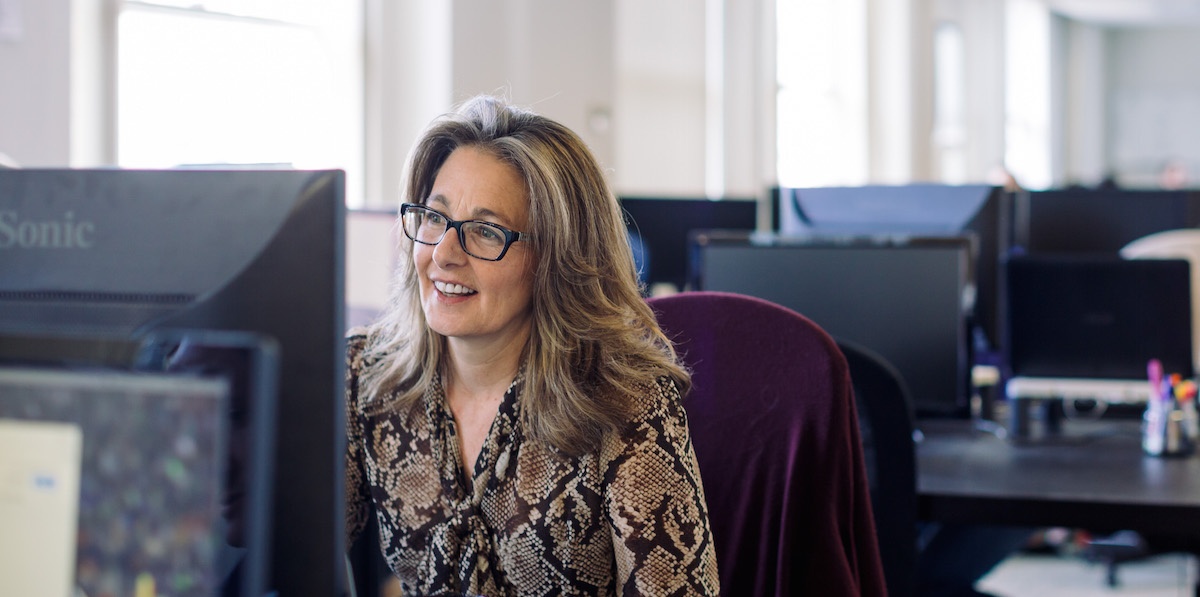 7(a) Loans:
The 7(a) loan program is the most popular: it's big, flexible, and affordable—even for newer business owners. Last year, the SBA's distribution of 7(a) loans increased 22% for women, marking a record $23.5 billion in lending dollars.
This program enables you to use the funds for a variety of business needs—from buying or leasing buildings to purchasing equipment to meeting payroll expenses. Entrepreneurs can borrow a maximum of $5 million over a five to 25-year period with this program, and can expect rates ranging between 6% and 13% plus fees. Like all loans, the exact amount and terms you'll qualify for will depend on your credit score and financial history.
While there's no minimum loan size, the average amount of a 7(a) loan in 2015 was $371,628. This is a 10% increase from the previously reported average of $337,730 in 2012, according to the SBA.
To locate an SBA-approved partner, you can go online to visit SBA LINC, a service on the SBA website that connects you to participating lenders in your area.
CDC & 504 Loans:
A Certified Development Company (CDC)/504 Loan might be your best loan option if your business needs funding for real estate or equipment. While this loan has several qualification requirements, it's one of the biggest and most affordable loans your business can qualify for.
However, the CDC/504 loan is strict about how you use the funds: buying or improving land or buildings and purchasing machinery or equipment are the general ways in which these funds can be used.
The CDC/504 loan's maximum amount ranges from $4 million to $5.5 million for a period of more than 10 and 20 years and requires real estate or equipment assets for collateral. The financing terms are complicated, with an interest rate of 5-6%, although you won't know exactly until 45 days after you secure the funding.
If you're eligible for a CDC/504 loan, you can apply through either an approved lender or a CDC from around the U.S.
SBA Microloans:
The SBA Microloan Program is an ideal initiative for women with small, growing companies, as well as for certain types of not-for-profit childcare centers. It specializes in financing the very smallest of small businesses, but also has stipulations on what the funds are used for.
Accepted uses for a microloan include working capital for the business, purchasing inventory, supplies, machinery or equipment, or buying or renovating furniture or fixtures. SBA microloans cannot be used to purchase real estate or pay off any existing debt.
The average SBA microloan is about $13,000, although they can be smaller and larger—up to $50,000, with an interest rate between 8% and 13% and a repayment term of up to six years. Check out the top 25 approved microlenders to see if you're eligible for their SBA loans for women entrepreneurs.
Recommended Reading:
Additional Resources:
Navigating the available funding options can be tricky, but there are resources and guidance available. The SBA's Office of Women's Business Ownership (OWBO) oversees a network of women's business resource centers throughout the United States that can help.
In addition, more than 100 Women's Business Centers (WBCs) in the U.S. offer services for women business owners beyond financing advice. Some WBCs have networking opportunities, mentoring, training and business consulting, and certification courses as well as counsel to help you decide on the best SBA loan for you.
According to the SBA, women who take advantage of the agency's resources are more likely to find the funding they need and succeed in business long-term. The SBA's Office of Women's Business Ownership is a great place to start if you're a woman entrepreneur looking for resources, information, or financing.