Embarking on the entrepreneurial journey, startups find themselves in need of specialized financial guidance. At indinero, we stand as a beacon of excellence, offering fractional CFO services for startups and a range of outsourced CFO solutions for startups, ensuring your venture's financial foundation is as innovative as your business idea.
However, securing a star-studded lineup of C-suite executives to propel and manage a startup toward greatness isn't cheap. In 2021, the average salary for a Chief Financial Officer (CFO) in the US was $393,377, before other compensation benefits successful CFOs expect from an employer.
In general, a business in the startup phase of its existence simply doesn't have the funds to pay C-suite level salaries and the ones that do tend to invest their capital into product development, research, and marketing efforts.
This can leave a startup feeling stuck between a rock and a hard place: they need CFO-level expertise to help them manage their finances and meet their business goals, but they can't justify the expense of hiring a full-time CFO.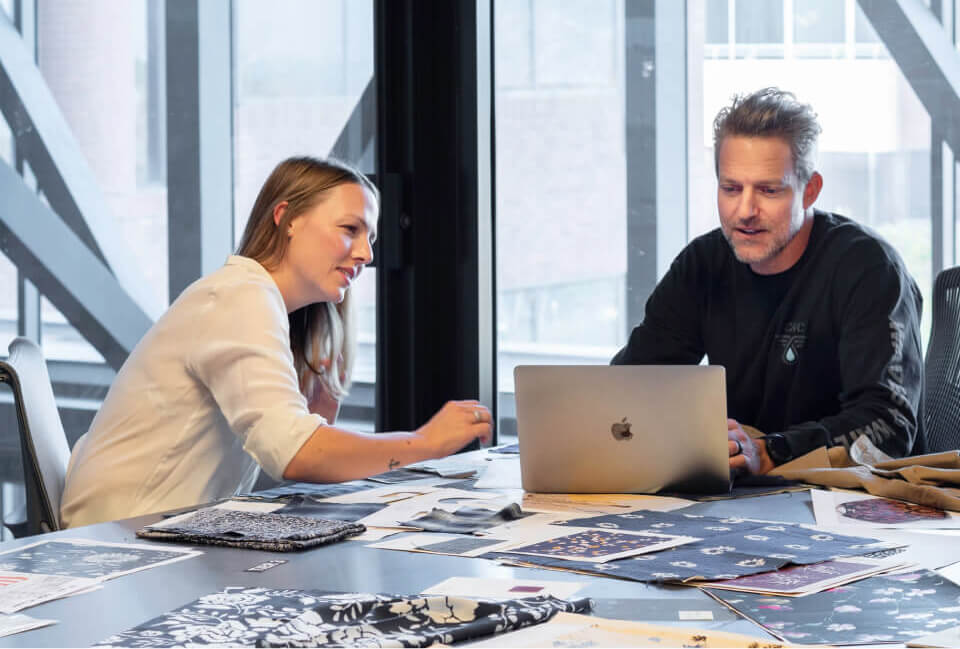 This is where outsourcing CFO services on a part-time or fractional basis can prove highly beneficial to startups and small businesses and is similar to outsourced accounting for startups.
Fractional CFOs are an excellent solution for startups that need CFO-level support but don't have the resources. Fractional CFOs are fully qualified and experienced professionals who work on a part-time or project basis with multiple companies. They provide the high-level financial expertise and support startups need to scale their business.
What are the Benefits of Using CFO Services for Startups?
In the startup realm, a CFO's role is diverse and integral, extending beyond traditional financial oversight. Our startup contract CFO services and CFO as a service startup solutions are pivotal in:
Strategic Planning for Startups: Crafting growth-oriented strategies.
Managing Investor Relations for Startups: Fostering transparent communication with stakeholders.
Startup Cash Flow Monitoring: Ensuring financial stability through diligent monitoring.
Contract Negotiation for Startups: Formulating advantageous agreements.
Whether you're seeking a CFO as a service platform or exploring how to find a CFO for a startup, our tailored services meet your unique needs.
Need Outsourced Accounting for Startups?
Indinero works with businesses of all types to achieve their financial goals.
What Tasks Can a Fractional CFO Provide?
A fractional CFO for startups can offer the same services as a full-time CFO but on a part-time or project basis. This includes:
Financial forecasting and capital planning: A CFO can help a startup develop accurate financial forecasts that can be used to make sound business decisions and properly deploy their capital
Cash flow management: CFOs can help startups optimize their cash flow and ensure they have the funds available to meet their business goals.
Financial reporting and statement analysis: CFOs will analyze a startup's financial statements to identify areas of improvement and potential areas of concern.
Investor relations: CFOs can help startups manage their relationships with investors and ensure they provide the information investors need to make informed decisions.
Fundraise Support: CFOs can advise startups on fundraising efforts, including but not limited to optimal capital structure, valuation, due diligence and overall investor matters
M&A Support: CFOs can advise on both buy and sell-side activity from deal terms/structure all the way through close
Tax planning and compliance: CFOs can help startups navigate the complex world of tax planning and compliance by ensuring the business hires the right people for tax accounting.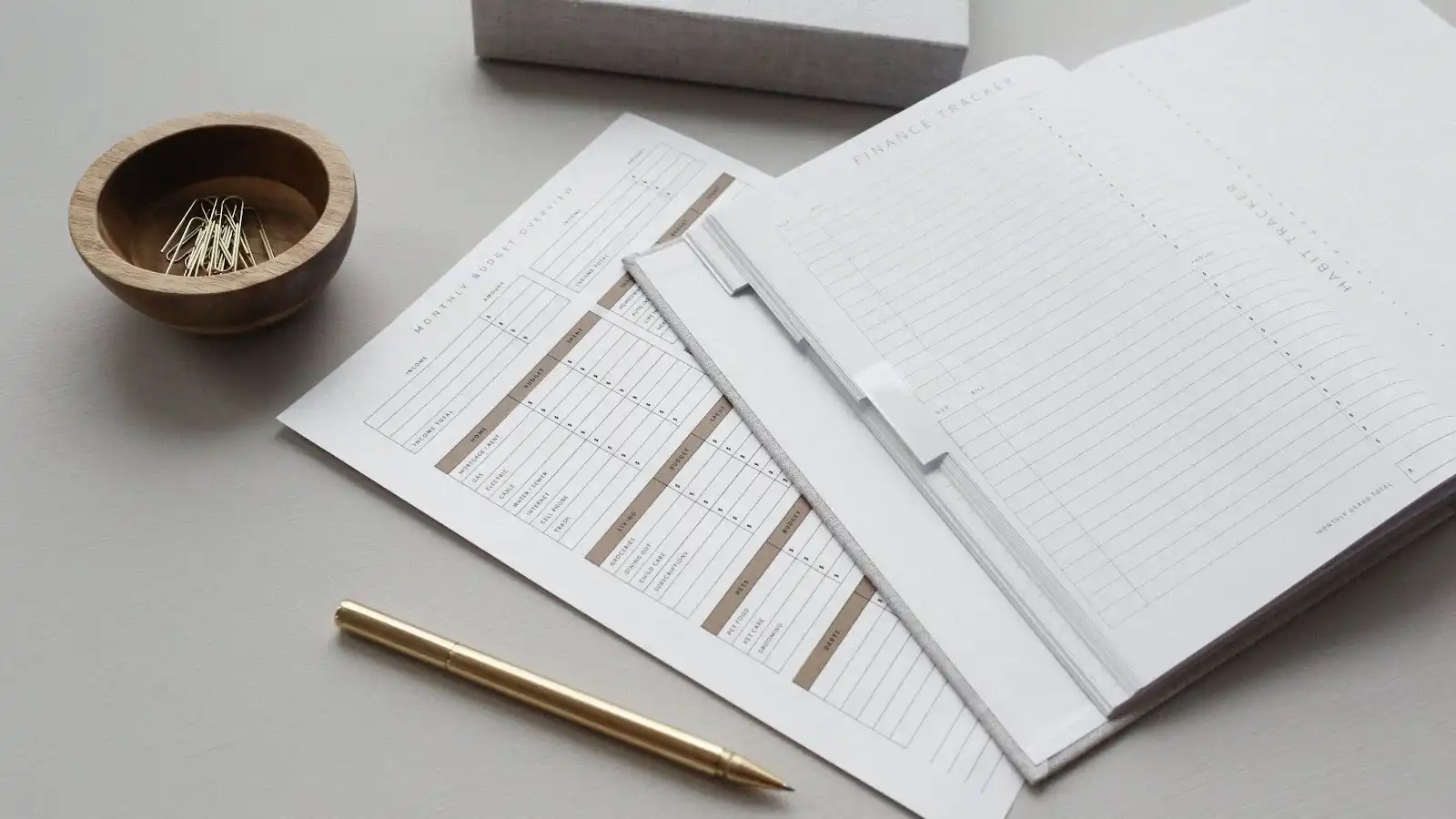 Credit: NORTHFOLK
Discerning the Ideal Time for Engaging CFO and Outsourced CFO Services for Startups
Recognizing when to engage CFO services or opt for outsourced CFO startup solutions is vital. Here are indicators that your venture is ready:
Complex Financial Reporting: A requirement stemming from external investments.
International Expansion: Addressing financial intricacies of new markets.
Evolving Strategic Needs: Surpassing the capabilities of your current accounting support.
Significant Startup Growth: Necessitating sophisticated financial strategies.
At indinero, we guide startups through the decision-making process, balancing the benefits of CFO services and outsourced solutions.
Diverse CFO Services and Outsourced Solutions Tailored for Startup Success
Our array of services, including CFO as a service startup solutions, cater to the multifaceted needs of emerging businesses:
Financial Planning and Analysis for Startups
Budgeting & Forecasting: Anticipating financial scenarios and planning proactively.
Predictive Modeling: Leveraging data to guide strategic decisions.
Cash Flow Management for Startups
Cash Flow Forecasting: Managing financial transactions effectively.
Working Capital Optimization: Maximizing available cash flow.
Fundraising and Investor Relations for Startups
Investor Communication: Strengthening relations through transparent reporting.
Fundraising Expertise: Offering specialized knowledge in securing funds.
Financial Reporting and Compliance for Startups
Automated Solutions: Implementing advanced software for efficient data analysis.
Regulatory Compliance: Ensuring accurate submission of regulatory documents.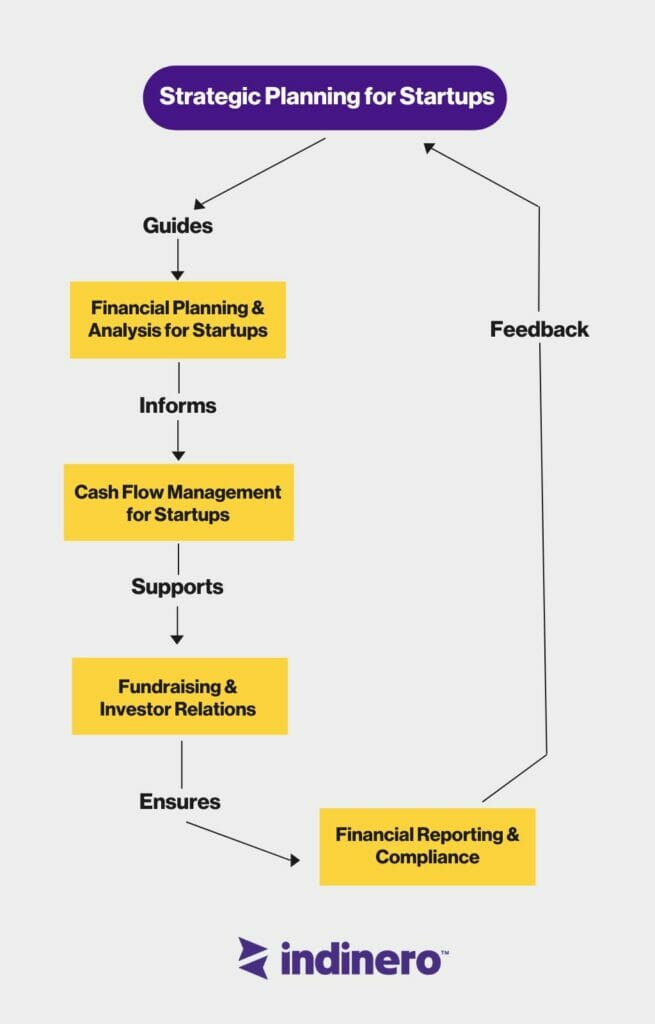 This diagram illustrates the interconnectedness of our CFO services and outsourced solutions, forming a comprehensive financial strategy for your startup.
How to Find a CFO for a Startup: Selecting the Right Expertise
Choosing the right CFO or determining the best outsourced CFO services for startups is paramount. Considerations include:
Startup Experience: Prioritizing candidates with startup expertise.
Internal vs. Outsourced Options: Assessing the need for in-house versus external consultancy.
1. Look for CFOs with Startup Experience
While all CFOs have experience working with businesses and managing finances, not all have experience working with startups. Startups have unique financial challenges and opportunities that CFOs who haven't worked with them before may not be familiar with.
2. Consider CFOs Who Have a Track Record of Success
When you're looking for a CFO in a startup to help your business grow, you want someone who has a proven track record of success. Look for CFOs who have helped other startups raise capital, achieve profitability, and scale their businesses.
3. Find CFOs Who Fit Your Startup's Culture
It's important that the CFO you hire is a good fit for your startup's culture. After all, they'll be working closely with your team and must be able to gel with the rest of the company.
Finding the right outsourced CFO for your startup doesn't have to be difficult. By keeping these three tips in mind, you can be sure you find a CFO with the experience, skills, and personality to help your business succeed.
Check out these blogs that can help startup owners with finances:
Why Indinero Stands Out for CFO Services and Outsourced CFO Solutions for Startups
At indinero, we are committed to delivering unparalleled CFO services and outsourced CFO solutions for startups. Our adept team combines financial acumen with industry insight, ensuring your startup's success.
Contact us to explore our CFO as a service platform and discover how we can elevate your startup's financial future.
Consult indinero to Assess Fractional CFO Needs
If you're a startup owner, there are several reasons to explore CFO as a service. Fractional CFOs can help you stay on top of your finances, develop a growth strategy, attract investors, and reduce costs. When looking for a CFO to help your startup grow, be sure to look for CFOs with startup experience, a proven track record of success, and who fit your startup's culture. With the right CFO on your team, you can take your business to the next level.
For more information about how CFO services can benefit your company, consult the expert CFO outsourced providers at indinero.